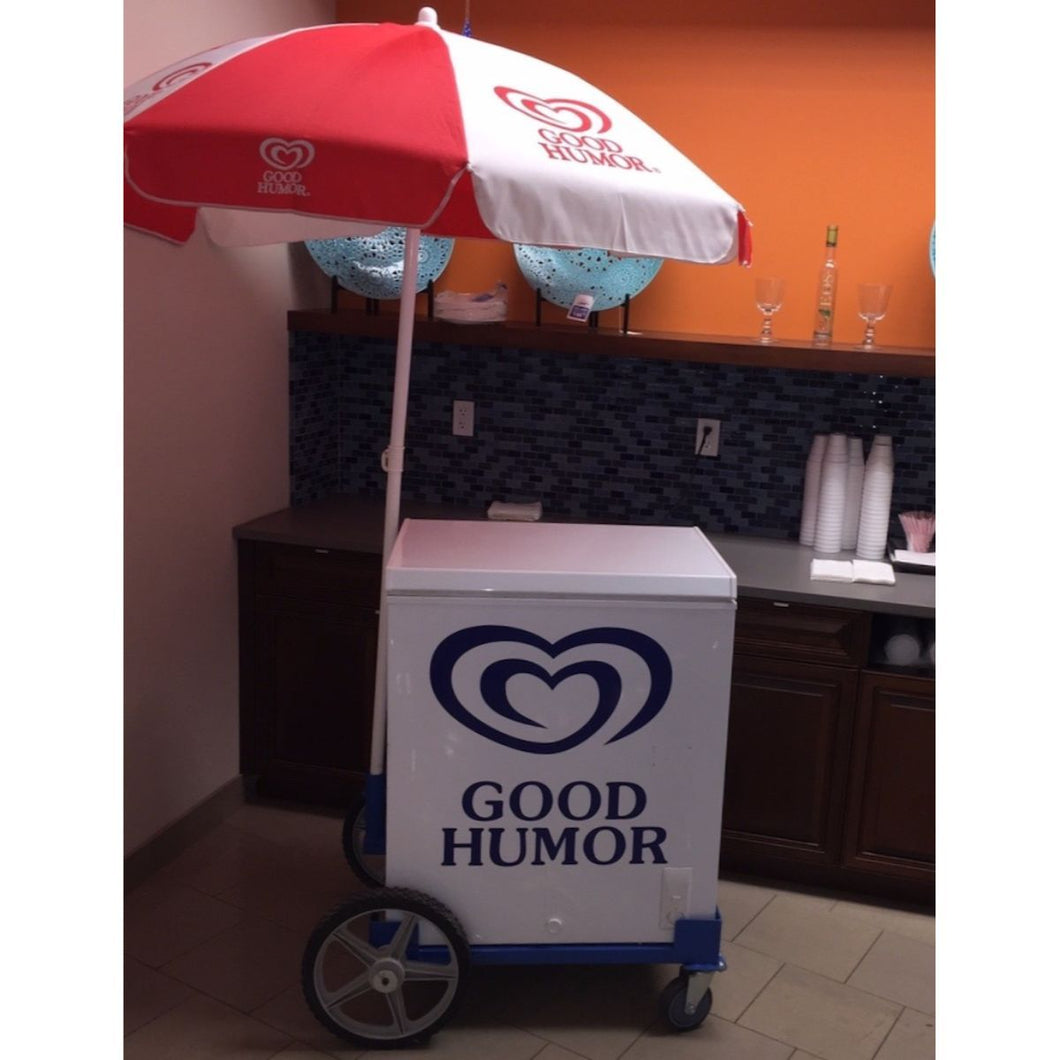 Small Umbrella Ice Cream Cart Rental ($120/day)
Regular price $120.00 Sale
Holds 12-15 Boxes of Ice Cream
(Sold separately. View list)

Rental pricing based upon daily rate. Delivery and pickup options are available. All carts can be used with dry Ice or plugged into an electrical outlet. Each cart is thoroughly cleaned, sanitized, and prepared for the next customer to ensure satisfaction every time!
Dy ice available for purchase separately here.
Please note: $25 up-charge is included with cart only rentals
Don't need a cart? Buy a cooler package from us complete with dry ice and pick up yourself for your event!